"You will NOT find a better place with all the benefits that the Georgetown Chamber & Events Center offers!"
–– Denise Garza
4 Reasons to have your Wedding (and/or wedding reception)
at Georgetown Event Center
1. Create magical wedding ceremony and reception memories under romantic twinkle lights that both you and your guests will love.
2. The wall of lights adds a touch of elegance to this events center.
3. The two-day rental option offers the flexibility to decorate the day before your wedding, time for a rehearsal dinner, and more time to enjoy your wedding day.
4. Pay an average of four thousand dollars less than traditional Austin wedding venues!
These are just a few reasons Georgetown Event Center was voted "Best Georgetown Events Center"!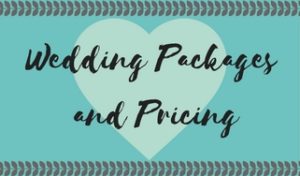 How to Reserve Georgetown Event Center:
You will need a completed contract and a $350 non-refundable down-payment. 50% of the balance is due 120 days prior to the wedding and the event balance must be paid 60 days prior to the wedding. At that time, you will also need to leave a $500 damages deposit check. Your check will not be cashed prior to the wedding. Add-ons can be paid closer to the wedding date.
Sample Floor Plans for Weddings
144 Guests
136 Guests
128 Guests
80 Guests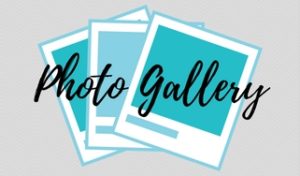 Alcohol Policy:
You are welcome to bring in your own alcohol.  If alcohol will be servedthroughout the night, a security guard is required from when alcohol starts to be consumed until the alcohol leaves the property. If you are only doing a toast, no security or bartender is required.Security is available for $20/hour and will be arranged by the Chamber. A TABC licensed bartender is also required unless your caterer is providing the alcohol. You may use someone you know or a company from our preferred vendor list.  You arrange the bartender so that you can choose who to use and what you want them to serve at your wedding.

Nearby Outdoor Wedding Ceremony Options
The gazebo or flower garden located in San Gabriel Park are just down the street from Georgetown Event Center.  They can be reserved through the City by calling 512.930.3595 during business hours.  Cost: Starts around $50.
The pecan orchard at Berry Springs Park, voted "The Best Kept Secret in Georgetown", is another popular location for an affordable outdoor wedding ceremony in Georgetown.  Rental fee: $50.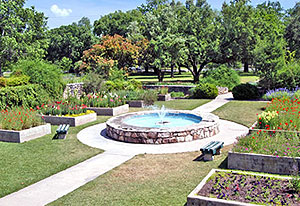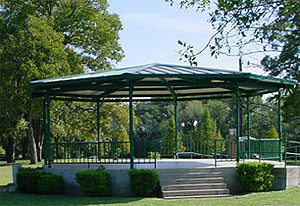 Before the wedding, you can make use of the Bridal Suite & Groom's Quarters at Georgetown Event Center to get ready for your outdoor wedding ceremony.  After the ceremony, you & your guests will enjoy dinner and dancing at your wedding reception under white twinkle lights in a climate-controlled environment.
Details, include capacity and chair rental costs:
San Gabriel Park Rental Brochure,
Berry Springs Park Rental
Schedule a Tour of Georgetown Event Center
Please contact Sierra at 512.930.3536 or sierra@georgetownchamber.org. Tours are given M-F from 8 am to 5 pm, as long as there are no events taking place. After hours or Saturday tours are made by appointment only.
To reserve the facility, you will need your completed rental agreement and $350 down-payment.  50% of the balance is due 120 days prior to your wedding and the final balance for the event and damage deposit must be paid 60 days prior to your wedding.
Planning your wedding music
Wedding Songs and Music
WedAlert Wedding Song Directory offers soundclips of Ceremony Music / First Dance Songs / Mother / Son (Groom) Songs / Father / Daughter (Bride) Songs  and other music for your wedding reception!