Everyone wants to make their wedding different and unique from the status quo. As a 2017 bride, I fully support that concept. Macaroons have rapidly gained popularity, so why not mix them in with weddings? Here are four ways that you can incorporate them into your big day!
1. Favors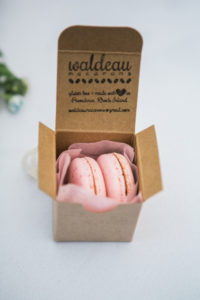 Put this in the category of favors that your guests won't hate! Macaroons come in all kinds of colors and flavors, it'll be impossible to find something that everyone doesn't love.
2. Macaroon Tower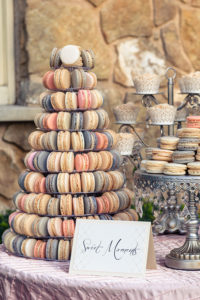 The macaroon tower is an elegant way of creating the cake visual. Mix and match colors and flavors to give your guests some options and match your theme!
3. Macaroons and Cake

If you're looking for a more affordable dessert option yet you still want your cake, then this is perfect for you! It's the perfect combination of classic and unique.
4. Macaroons Amplified

Take your macaroons to the next level! Add fruit to the top to create this stunning visual. Your guests will truly think these are decadent.
If you're looking for some more ideas, check out our Pinterest!