Meeting Room Rentals 
Georgetown Event Center is located one mile from the downtown Georgetown square and close to I-35. The event center is located inside the Chamber of Commerce building.


Banquet Room
Capacity
168 Banquet Style
200 Lecture Style
Full day 8 am to midnight Monday – Thursday 
Half day is 4 hours (plus 1 hour for set-up/ clean-up)
Click HERE for weekend rates 
Weekday Member Rates
Full room $350 full day/$250 half day
Half room $200 full day/ $150 half day
Weekday Non-Member Rates
Full room $550 full day/$350 half day
Half room $300 full day/$200 half day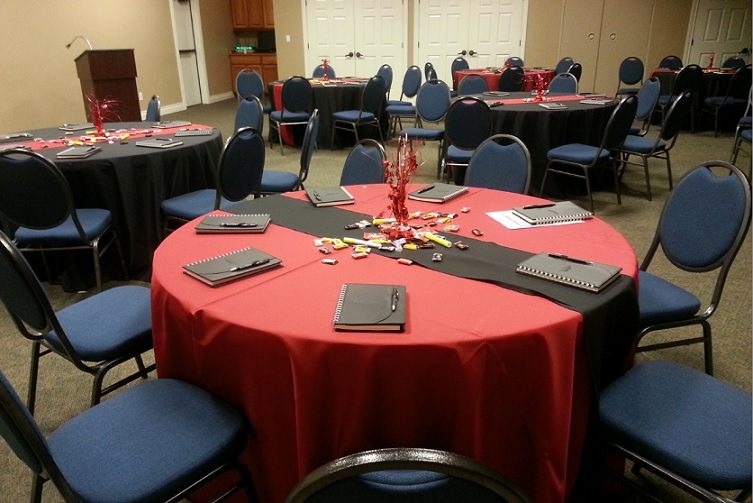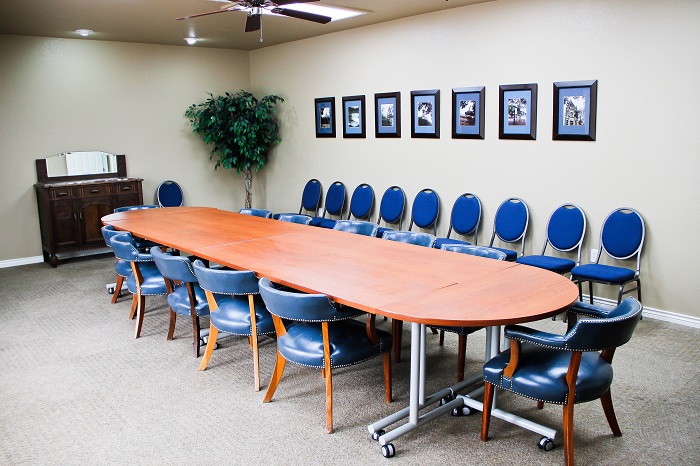 Amenities                                            
Wifi throughout the building                   
Easels                                                    
6 ft. tables                                              
60″ round tables for 8                            
Upholstered Chairs
Add-on's
Audio Visual Equipment: $50
Set-up and Clean-up: $175
Caterer fee for non-member caterers: $25
Board Room
Capacity
10 – 15 people
Member Rates
Full day $50 for first 4 rentals
Half day $25 for first 4 rentals
Non-Member Rates
Full day $125/ Half Day $100
How to reserve Georgetown Event Center
To reserve the Georgetown Event Center or Board Room, please contact Kaylene at 512.930.3536 or Kaylene@georgetownchamber.org.
Tours are given Monday – Friday between the hours of 8 am to 5 pm, as long as there are no events taking place. After hours or Saturday, tours are made by appointment only.