When it comes time to picking out your table numbers, you might already be exhausted from all your other planning. Don't give up yet! There are plenty of good ideas that you can DIY or just buy. Here are six different ones for you to choose from to keep your wedding theme in check.
1. Wood Pieces
If you're planning a rustic wedding, then this is perfect for you! These are so simple, yet pretty. You can prop them up or attach them to a rod to fit your needs.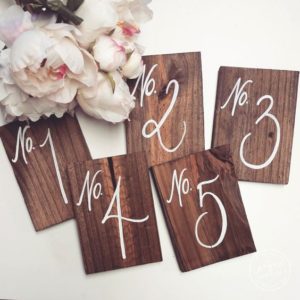 2. Glitter Numbers
One of the best things about this option is the fact that you can customize these to be any color! If you want to have one color pop, then use it. Glitter is attention grabbing, so your guests won't miss it.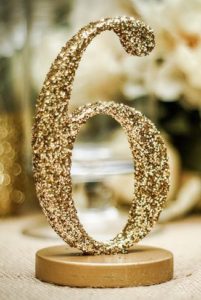 3. Calligraphy Stands
This is definitely starting to pop up more in recent weddings. It is very rare to see the numbers all spelled out. It has a certain charm to it that makes you stand out!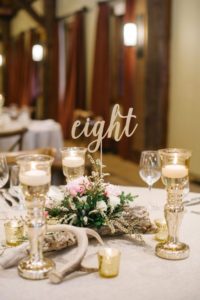 4. Mirrors
Mirrors just look so classy! It really is an elegant way to add in your numbers. You can pick from so many styles too!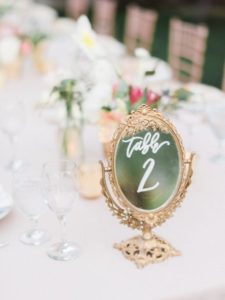 5. Anniversary Ideas
This is such a sweet idea! It gives your guest more interaction, as well as supplies you with some ideas!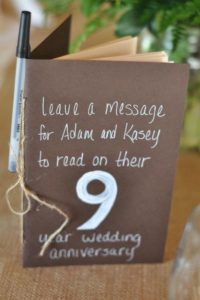 6. Through the Ages
This has by far been on of my favorite ideas! It helps create the story of two lives becoming one. Plus, who doesn't want to whip out those cute kid photos?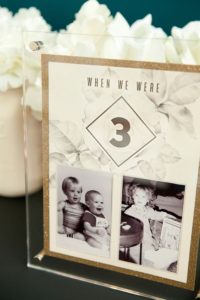 Best of luck in your planning! If you want some more ideas, check out our Pinterest!